One of the most prestigious trophy for East Coast big-game fishermen, the Atlantic Sailfish  gives a spectacular battle when hooked.  At Marine Creations Taxidermy, our  Sailfish mounts are highly detailed, and have an impressive paint job. Many Poses to choose from ( traditional, straight, tail walking, hooked, and half dorsal).  Add your artificial lure, to personalize your trophy. Also available are favorite prey such as Ballyhoo, Flying fish, Jacks, and Needlefish.  Brilliantly colored as a Key West sunset, our sailfish mounts make the ultimate vacation souvenir.

Sizes available range from 42"  to 127" 

Marine Creations Taxidermy

" the Forever Fish Replicas"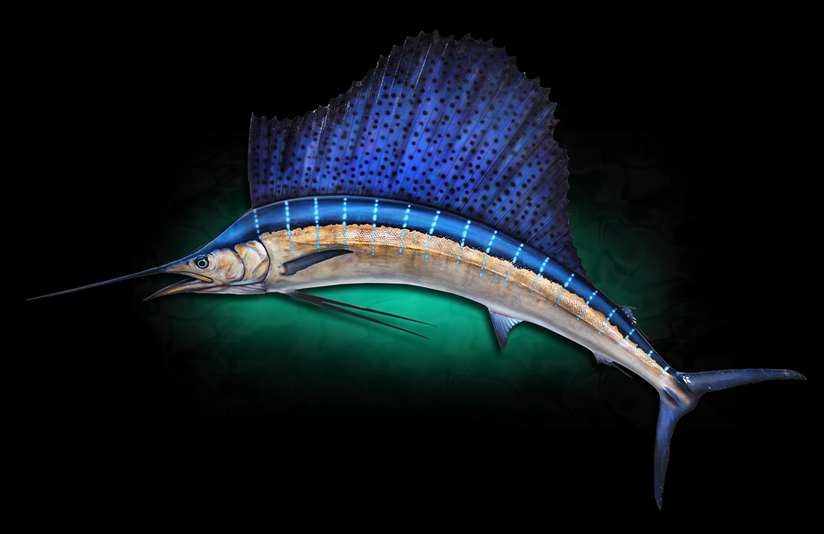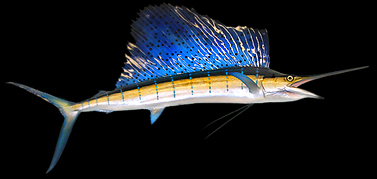 Sailfish Mount, Sailfish Replica,  Sailfish Taxidermy, Sailfish  Repro,  Mounted Saltwater Sail Fish  & Billfish Mounts and Replicas

Tampa Florida Taxidermist

This site and all images are copyrighted

MARINE CREATIONS TAXIDERMY © 2006-2012